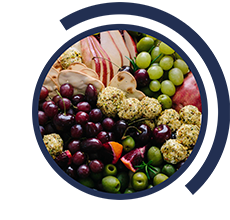 United Kingdom, London
Urban food systems
The UK Learning Venture collaborates with its communities to create a programme of field trips and factory tours, unlocking peer-to-peer learning, creating networks and showcasing successful change projects.
Food is a huge force in our lives, as individuals, in society and in culture. Where it comes from, how we get it, what we do with it and how we consume it can signify so much about our means, our identity, our values. These choices we make as individuals and collectively then have impact on our environment. In London the complexity of the food system which provides for 12m Londoners is vast. Changes, already happening whether directly because of climate change or through regulation or other forces, require the system to work differently, fast. Our challenge has been to identify how our Learning Venture can make a worthwhile contribution to accelerating this change. 
The UK Learning Venture leverages the knowledge and skills that already exist in community and industry projects to accelerate collective climate response. Our Learning Venture showcases businesses and community projects which are leading the way in food growing, production, processing, transport, retail and end-of-life. Food industry workers are equipped to respond to key climate-related challenges. Students, industry professionals and local community members are connected with each other through the Learning Venture to build knowledge, skills and networks. In London, community projects, institutions and businesses working in urban food are networked and actively collaborate on shared challenges and opportunities. Our Learning Venture provides a fertile ground for good practices to be seeded, replicated and adapted to new local contexts.
The UK Learning Venture creates meaningful and hands on opportunities to engage with climate projects in real life and face to face. It opens conversations and connections, creating a new currency of ideas and inspiration as well as building critical knowledge and skills. The formats will be skilfully co-designed to ensure all stakeholders benefit, finding mutual interest between industry, communities, education and local government partners. Forth are building on a portfolio of innovative and inventive Open Learning experiences and bring a network of influential and skilled partners and collaborators.